Setting the Standard for Roofing Contractors Serving Homeowners in Charles County, MD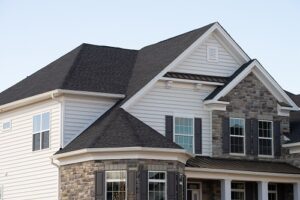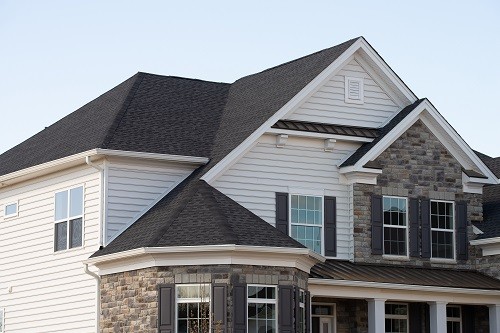 Is an exterior home renovation on your to-do list? The prospect of a major home improvement project can seem daunting at first. There are a lot of unknowns: How long will the project take? How much will it cost? Will there be unexpected complications? Which products should you choose? Should you prioritize affordability or quality? And of course, to whom should you entrust with your home? While the questions are many, the answer, at least for homeowners in Charles County, Maryland, can be summed up in four words—Southernwood Roofing & Siding. As the premier roofing contractor in the region, we are the company to turn to for premium GAF® products and expert installation services. But don't take our word for it. As a GAF Master Elite roofing contractor, we've been thoroughly vetted by the manufacture to ensure our technicians are proficient in all aspects of replacing a roofing system, so you can rest assured when we install your new roof, it will be done right the first time.
Roofing Is Only the Beginning
Right now, you may be thinking that's all well and good, but what if your home needs something other than a new roof? No problem! We may set the standard for roofing contractors in southern Maryland, but that's only one of our many areas of expertise. As you've surmised from our name, we also offer and install premium siding. Our options include vinyl, board and batten, fiber cement, cedar shake, and composite from CertainTeed® and James Hardie® respectively, two of the most respected manufacturers in the industry.
Additional exterior renovation services include:
Gutter installation and replacement – Our seamless aluminum gutters look great and will provide years of reliable service. We can also install gutter guards on both existing and new systems that will prevent falling debris from clogging the downspouts.
Replacement window installation – We proudly offer Marvin, ProVia, and Wincore vinyl windows available in a wide selection of styles, colors, and glass packages.
Front and patio doors – Whether you need a new entry door, sliding glass patio doors, or French doors, we have the options you're looking for. Our door replacement projects usually take just a few hours to complete.
We also offer speedy storm damage repairs for roofing and can help you through the process of filing an insurance claim. What's more, all of our roofing and siding products are covered by a five-year workmanship or labor warranty.
To learn more about the exterior renovation services we can provide for homeowners in Charles County, MD, including La Plata, Waldorf, and Indian Head, reach out to Southernwood Roofing & Siding. We're so much more than just a great roofing contractor.