Better Your Charles County, MD, Home With Board & Batten Siding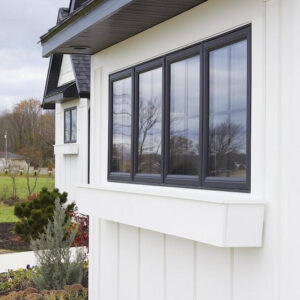 As an experienced exterior remodeling contractor, Southernwood Roofing & Siding knows that siding serves many important roles for your house. It not only has the greatest influence on curb appeal, but also helps protect your home and even affects its energy efficiency. If your current siding is lacking in any of these areas and you're looking for a distinct upgrade, you're in luck. We can install eye-catching and high-performance board and batten siding onto your Charles County, Maryland, residence.
Our Beautiful Board & Batten Siding
Your home will certainly stand out from your neighbors' when you have us install board and batten siding. Unlike traditional siding that features equal-sized, horizontal boards, board and batten has thin, vertical strips of molding placed over the seams of panel boards. This creates a truly unique façade, especially since you can customize the plank width and color—you can even choose to pair board and batten with another type of siding from Southernwood for a one-of-a-kind look.
While the aesthetic appeal is certainly a major positive, board and batten siding is also known to perform well in the ever-changing Maryland climate. It's made up of planks with vertical grooves that form an impenetrable wall, withstanding high winds and heavy rainstorms, as well as creating an insulative barrier around your home.
Contact Us to Learn More
Southernwood Roofing & Siding's highly knowledgeable team is happy to explain our board and batten siding to you and determine if it's the right system for your Charles County home. Contact us today to schedule an appointment.