Update the Siding of Your House in Mechanicsville, MD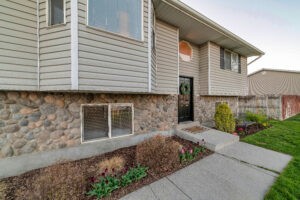 Next up on your home improvement to-do list is replacing your siding. As you consider new siding choices, you likely want to pick an attractive, high-performance option that will enhance your home in a variety of ways. You can count on Southernwood Roofing & Siding to help you achieve this, as we have a wide range of top-quality house siding systems available. Our team will also work closely with you to ensure that you select the right siding for your own Mechanicsville, Maryland, home.
Ample Siding Options for Any Homeowner
As a long-standing home remodeling company, Southernwood understands that the "right" siding will vary from homeowner to homeowner. This is why we carry a vast array of products from some of the top manufacturers in the industry, ensuring that we have the right option for any customer seeking new siding. You'll be able to pick from:
Whichever choice you make, you can rest assured that your house siding will be eye-catching, durable, and energy efficient. Plus, virtually every system we install can be customized in terms of color, plank size, and style, so you can bring your exact siding vision to life.
Start Your House Siding Journey Today
Southernwood Roofing & Siding is dedicated to helping you choose the right siding for your house. Contact our team today to get started on a project at your Mechanicsville, MD, residence.