An Ample House Siding Selection Available for California, MD, Residents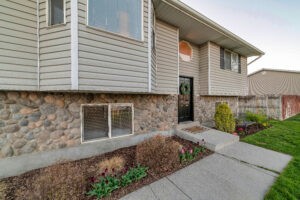 It's not outrageous for you to want your home to be uniquely you! One of the top ways to do this is with your house siding; the color, style, and texture of your siding can vastly influence your home's overall curb appeal. However you want to personalize your house in California, Maryland, Southernwood Roofing & Siding can help you make it happen with our selection of top-quality siding systems.
Our Siding Options
As a long-standing and experienced home remodeling company, Southernwood knows that homeowners have varying tastes and preferences. So, we would be doing our customers a disservice if we were to offer only one type of house siding. Instead, we proudly install a wide range of siding systems, including:
Insulated vinyl
Fiber cement
Composite
Board and batten
Cedar shake
Each of these options provides its own incredible benefits, but all of them are sure to enhance your home for the better. And if you need some help narrowing down your choices, our knowledgeable team members can offer their expert guidance to point you in the right direction.
Partner With Our Siding Professionals
You can count on Southernwood to be there for you every step of the way through your siding project, from the initial consultation to the finished installation. With decades of experience under our belts, we're a team that you can feel absolutely confident entrusting your home to.
Find the right siding for your California, MD, house by contacting Southernwood Roofing & Siding today.